Mmmm… delicious!
You go to a better restaurant, order a nice Porterhouse or New York Strip, and more often than not taste its deliciousness… tender, succulent, and cooked to perfection. Next week, you go to the supermarket and buy steaks labelled the same way to take home. You carefully prepare and grill them just right, but the dinner result is totally different. But don't blame it on the cook.
What's your beef?
Not all beef that you buy is created equal. Farmers have long known that beef raised on the farm for their family is generally far better in freshness, taste, and nutrition than beef purchased at the store. Why is that? There's a lot of factors, but much depends on the breed, how carefully it was raised, and what it was regularly fed – even how it was harvested and packaged.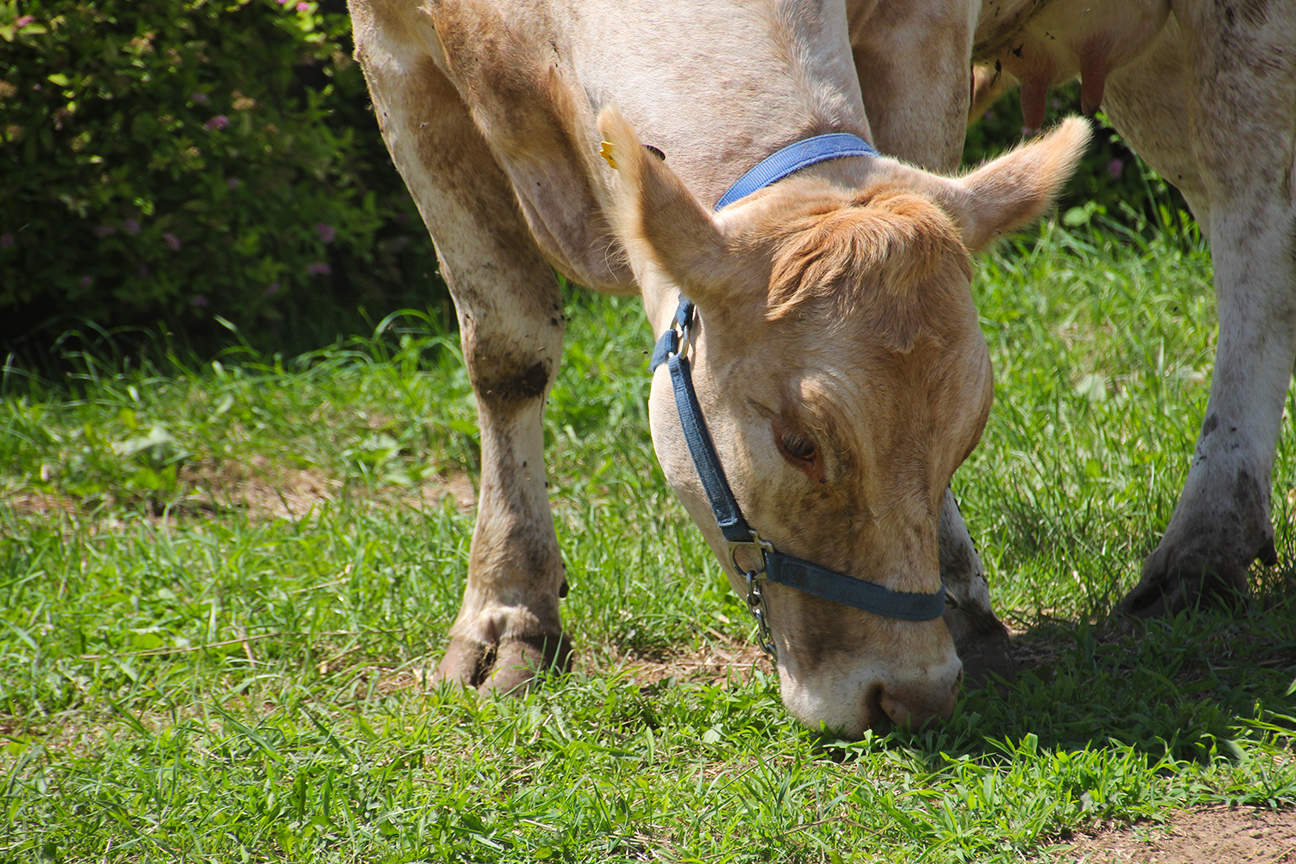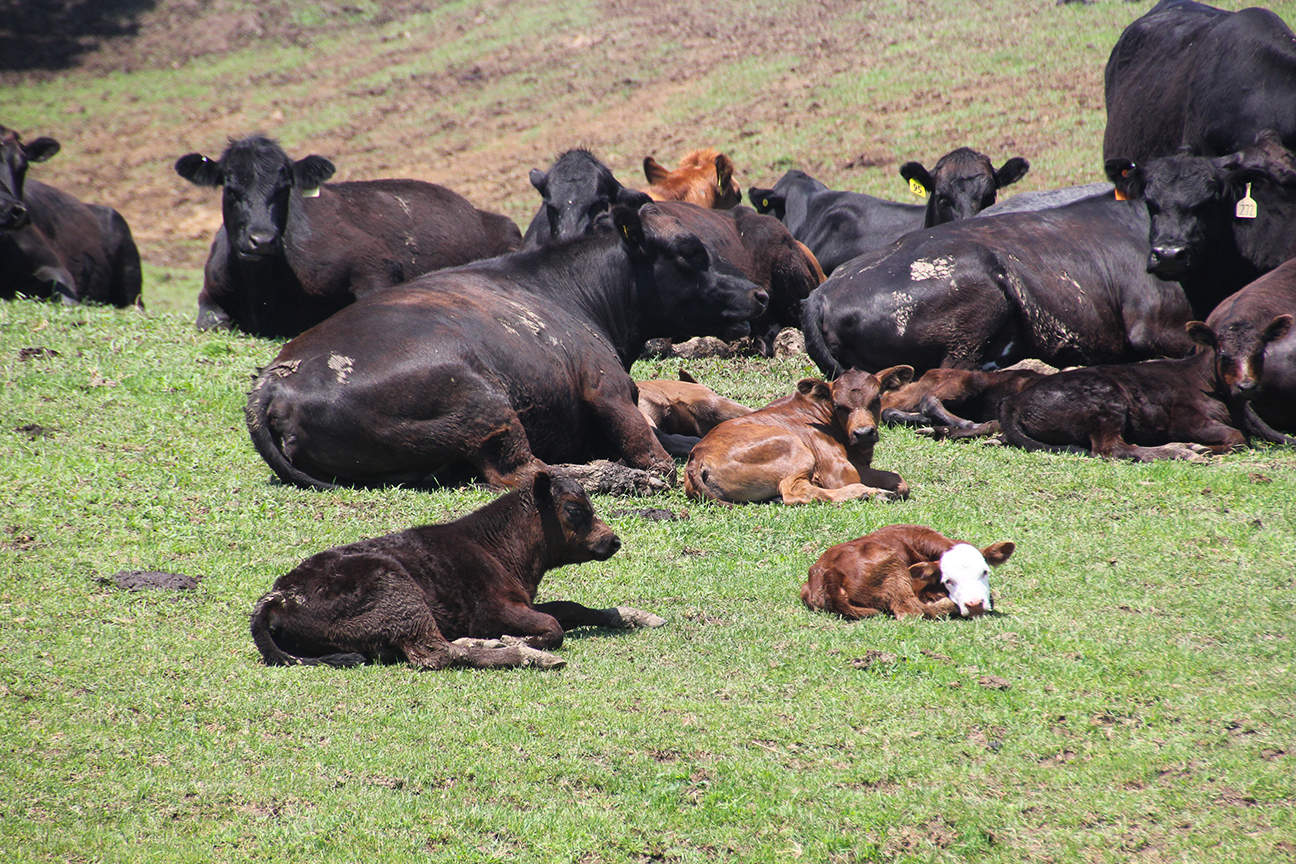 Healthy soil, healthy food.
At Molitor Farms it all starts from the ground up, like farming used to be. For years, our farm fields have been managed to provide balanced nutrients and diverse soil organisms for the vegetation it grows. Healthier soil produces healthier corn and grass, never genetically
modified. In turn, animals foraging on healthier pasture grass and grains produce healthier food for your family.
Piedmontese – it's your beef.
A little history… The Piedmont region of northwestern Italy for centuries has been famous for its wines and its rich cuisine. It's also the home of the Piedmontese breed of cattle, which originated hundreds of years ago in the region's green rolling hills and lush valleys.
Since their introduction to North America, breeders carry on the original genetic codes and have helped establish the North American Piedmontese Association. Through the special care and attention of family farmers, such as Molitor Farms, the integrity and natural attributes of our registered and certified Piedmontese cattle carry through all the way to your family's plate.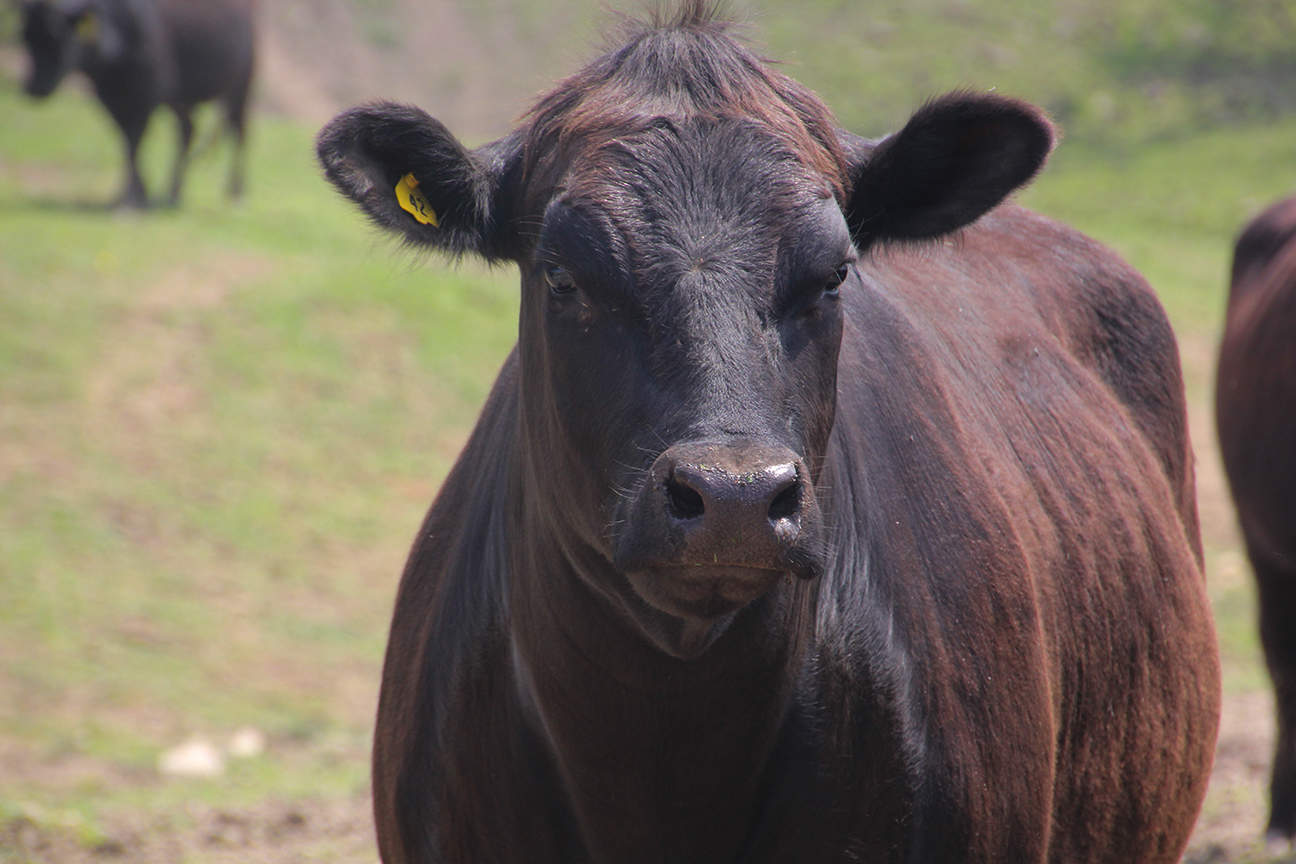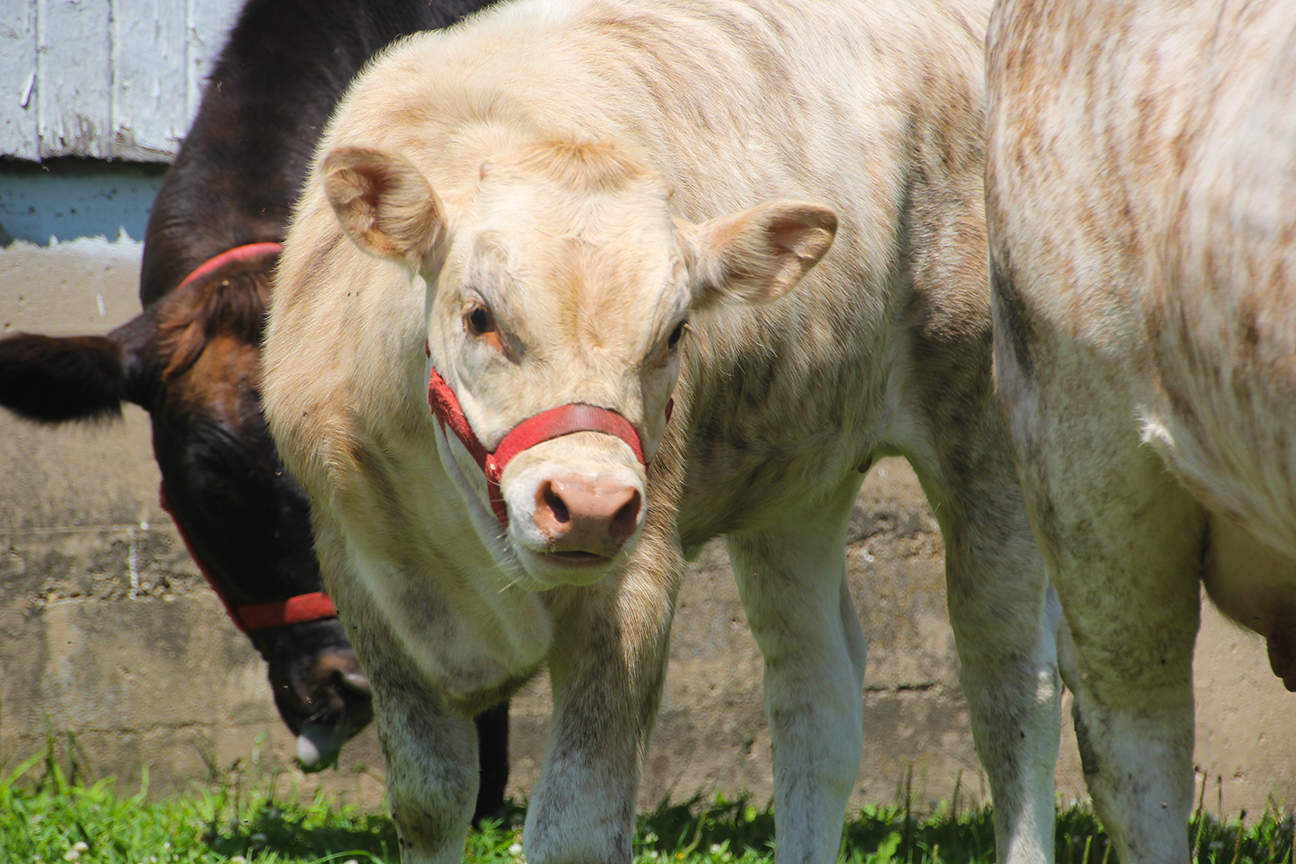 Naturally raised
It's estimated that 70% of store-bought food contain ingredients that have altered or modified DNA. No one has altered the genetics of Molitor Farms Piedmontese cattle. Our animals are raised in a natural and humane environment with no steroids, growth hormones, or antibiotics. They're fed a normal, high-energy diet full of healthy non-modified grains grown on our farms and are free to forage on open range lands. Healthy food for healthy families.
Quality beef, healthy lifestyle.
Serve your family the best – beef that contains less fat marbling and lower in calories, higher in protein and a higher percentage of Omega-3 fatty acids. So, you're ready to fire up the grill, but how can you have lean and tender beef without all the fat?
Only the Piedmontese breed carries a unique gene that consistently produces beef that's lean, tender, low in cholesterol, and rich in essential fatty acids as proven* in USDA studies. Molitor Farms beef delivers the highest possible levels of nutritional value combined with naturally-occurring, superior taste and texture. Let's get cooking!
*http://www.piedmontese.org/piedmontesebeef.pdf.
*http://www.piedmontese.org/
Price List
| | | |
| --- | --- | --- |
| Ground Beef / Patties | | $6.00 / lb |
| Sirloin Steak | | $8.00 / lb |
| T-Bone Steak | | $8.00 / lb |
| Cube Steak | | $8.00 / lb |
| Rib Eye Steak | | $8.00 / lb |
| Liver | | $8.00 / lb |
| Ribs | | $8.00 / lb |
| Roast Beef | | $8.00/ lb |
Developed by Modern One Marketing